WasteMINZ Conference shows organisations could be managing e-waste better.
10 December 2018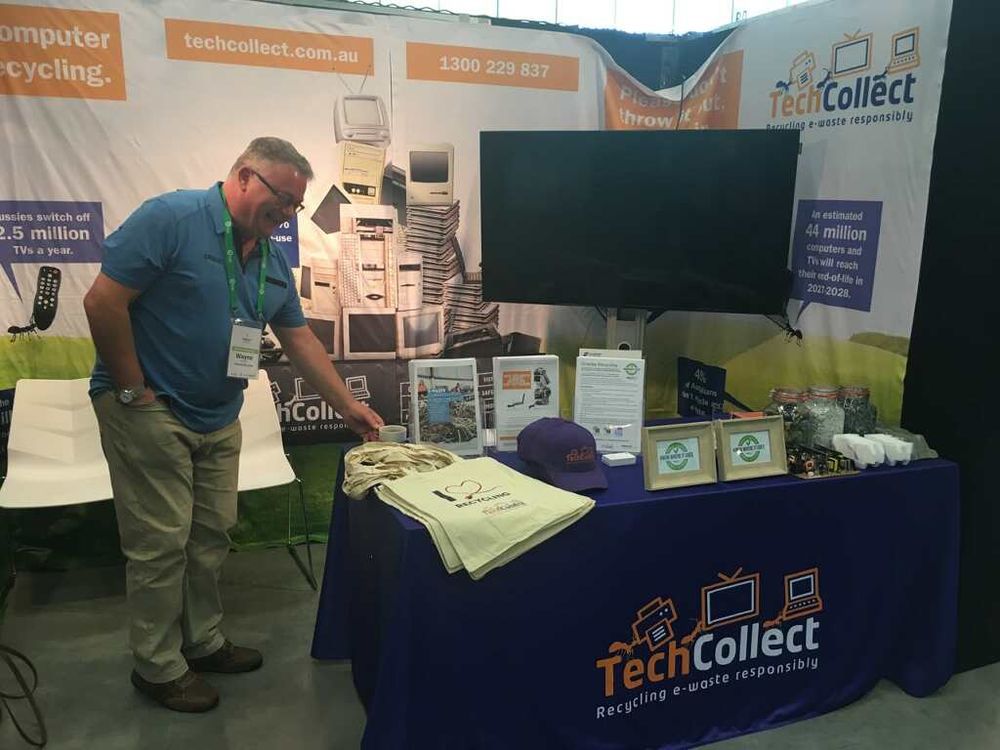 Wayne Grieve of Croxley Recycling was part of the 30th annual WasteMINZ Conference in Christchurch in November, launching the new OfficeMax TechCollect initiative with ANZRP (more details here) and promoting sound processes and pathways for recycling e-waste in New Zealand through Croxley Recycling.
The importance of "Know where it goes ", was discussed with visitors to the stand, many of whom admitted they weren't aware of the AS/NZS standard for e-waste processing, and would question existing suppliers.
Wayne says, "It became clear to several organisations that they needed to tidy up in this area."
The conference was a great platform for showcasing two of our surprising, "Know where it goes", waste to product examples. The polystyrene to picture frames and heat sinks from circuit boards to aluminium ingots, got a lot of interest.
In fact the most common reaction to the frames was, "No… they're not really made from polystyrene are they?